We highly encourage farm-to-table concept. All our fruits are extremely tasty and are completely organic.
We grow country vegetables at farmlands that have been maintained organic for years. Our vegetables are also economical.
We grow fresh spices; we sell fresh and ground aromatic spices native to Norway.
We work on facilities that operate on cutting-edge technologies in livestock farming. Our livestock farming infrastructure is one of the finest in Norway.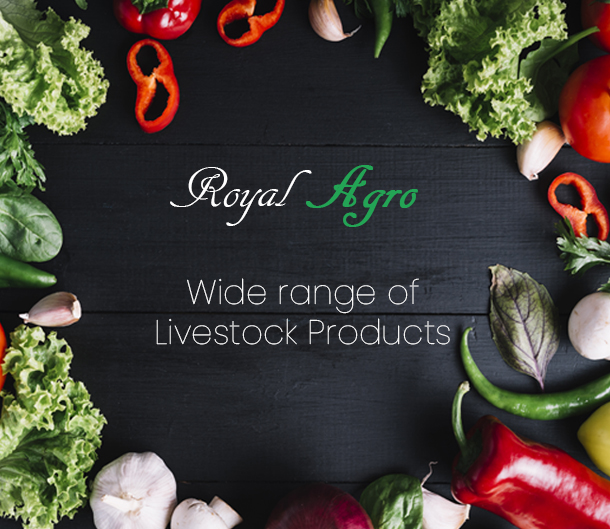 Royal is a leading livestock supplier in Norway. We also supply fruits, vegetables, and spices. Our aim is to be an affordable supplier of high quality livestock and other food products in Norway so we can feed more people. Quality is of paramount importance to us which is evident in our food products. We strive to maintain the quality of our products right from seeding to shelf. We have a dedicated team of seasoned farmers who work towards finding innovative solutions for the complexities in farming and cutting the cost to bare minimum and thus making food affordable for all people.
Royal Agro is a leading agro business in Norway, continuously striving to invent innovative agricultural techniques to make the lives easier for millions of farmers
"Cellulite is a skin condition that gives the appearance of small bumps and ripples under the skin. The bumps are caused by the underlying fat."
Jupiter X App premium user​
"Professionally procrastinate interdependent best practices with synergistic e-business. Continually grow backend products with clicks-and-mortar resources."
"Quickly plagiarize collaborative initiatives via team building processes. Credibly customize adaptive catalysts for change and competitive ideas."
Food industry comes with a lot of challenges and complexities and this is not prone to one particular place but everywhere. This is why we have our teams in almost 3 continents, working hard to provide reliable food supply for the locals. We will soon be extending our supply chain and make quality food accessible and affordable for all people in various countries. Our purpose is to make the world hunger-free and we'll achieve it very soon.